The Cat ® S62 Pro
The ultimate work phone
The Cat S62 Pro is an advanced tool, providing instant access to professional-grade thermal imaging in a rugged smartphone - always on, always ready
The Cat ® S62 Pro
Next Generation Thermal Imaging SmartphoneDrop Tested up to 1.8m (6ft) onto steel
MIL SPEC 810H, IP69/IP68 Water and Dust Proof
Super Bright 5.7″ FHD+ Display Protected by Corning® Gorilla® Glass 6
4000 mAh Battery and 2.0GHz Octa-Core Qualcomm Processor for all day power
Google Android™ 10 ( with upgrade to 11) and quarterly security patches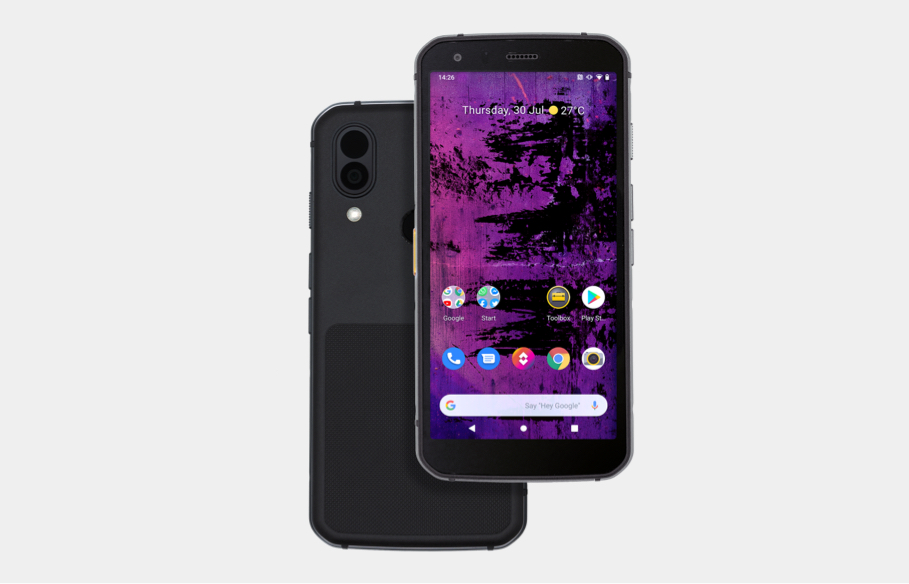 Breakthrough thermal enhancements
The Cat S62 Pro features several exclusive enhancements providing even more thermal detail to help locate and diagnose the damp, the draught, the leak, the hotspot, the electrical short, the blockage or the elevated temperature.
It's powered by the highest resolution FLIR lepton available today, the FLIR Lepton 3.5 professional-grade sensor, which brings a huge 4X increase in the number of thermal pixels. Combined with FLIR's VividIR technology, the Cat S62 Pro delivers enhanced image quality, sharper image and higher thermal resolution.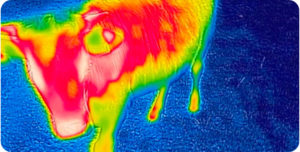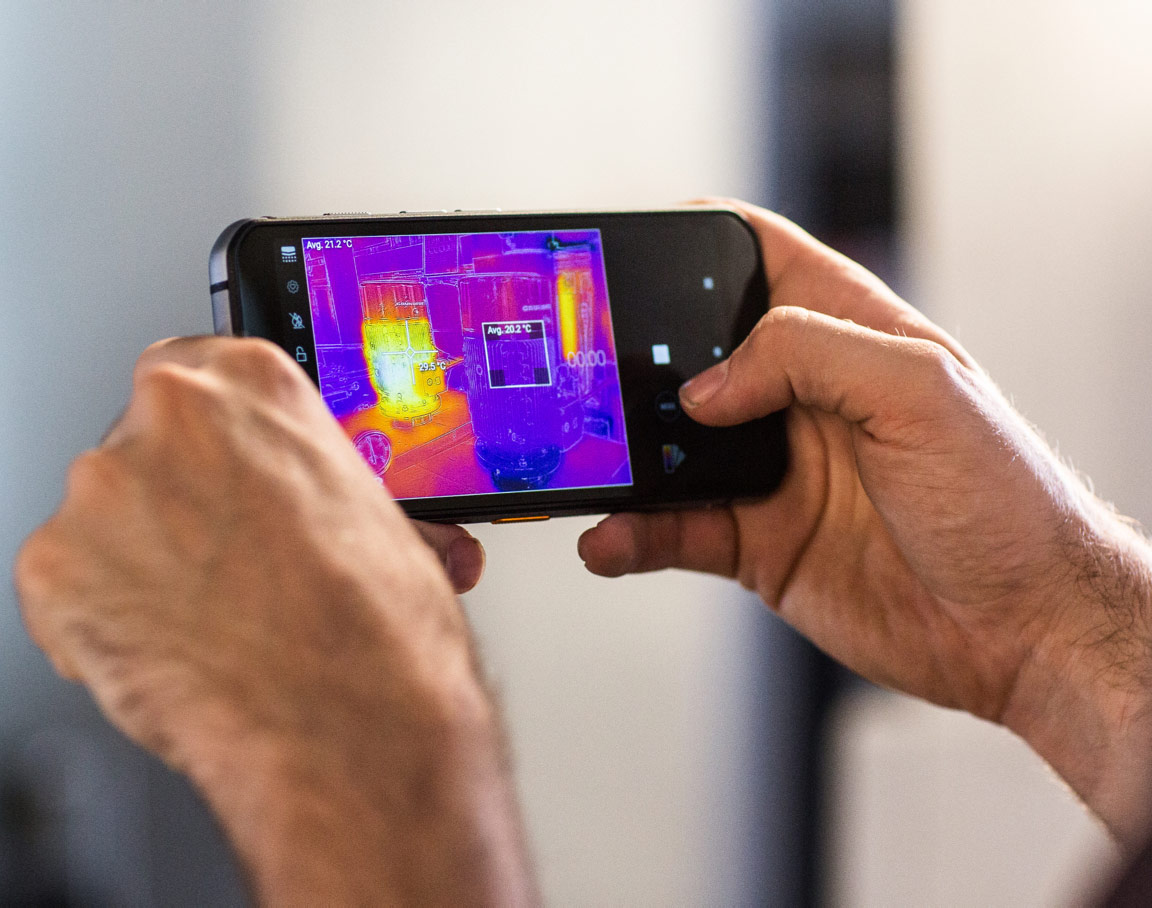 Thermal imagery can be blended with the visual image from the S62 Pro's 12MP dual pixel Sony camera, or used with FLIR's variable intensity MSX (Multi-Spectral Dynamic Imaging) technology that overlays linear detail from the scene onto the thermal image, providing greater context to help understand thermal images.
These new features all create a more immersive and intuitive experience and ensure the Cat S62 Pro produces thermal pictures of stunning clarity.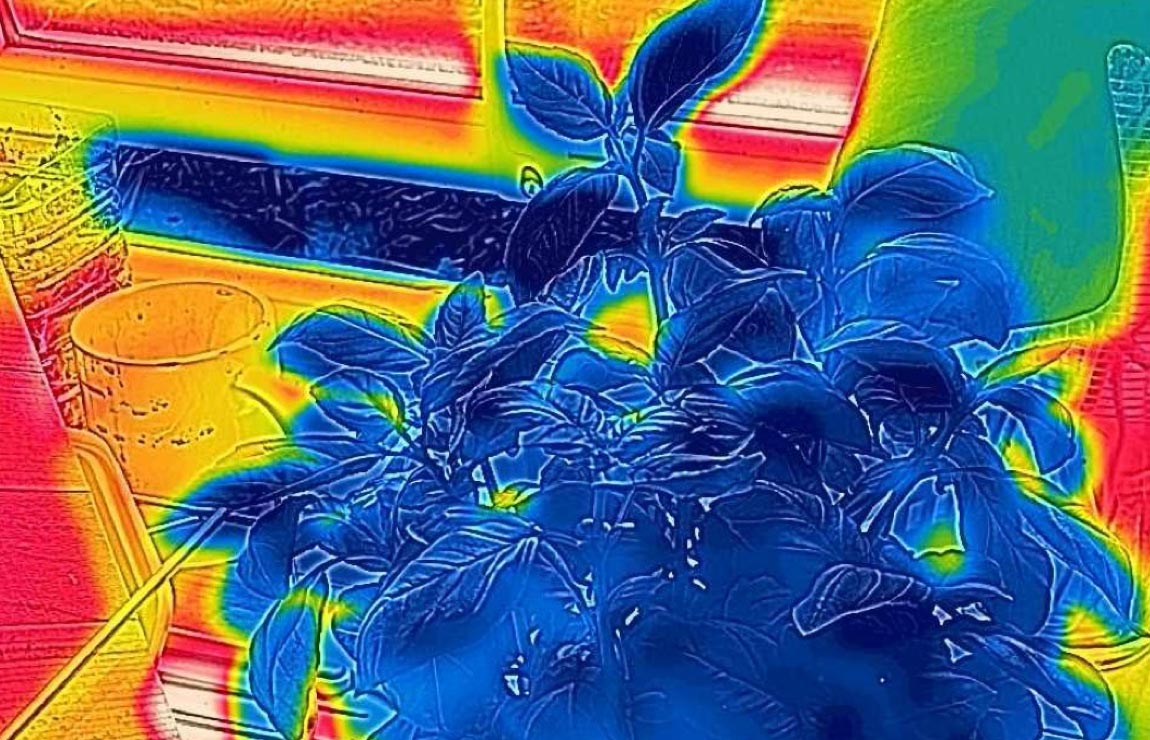 Design
With a modern, rugged design the S62 Pro is protected by a high grade aluminium body, and the latest toughened scratch-resistant Corning(R) Gorilla(R) Glass 6.
It has dual SIM slots and expandable memory via microSD, a programmable key useful for PTT, and a fingerprint sensor. It's as hardwearing as you'd expect from CAT, housed in a non-slip rubberised TPU that's built to withstand whatever life throws at it.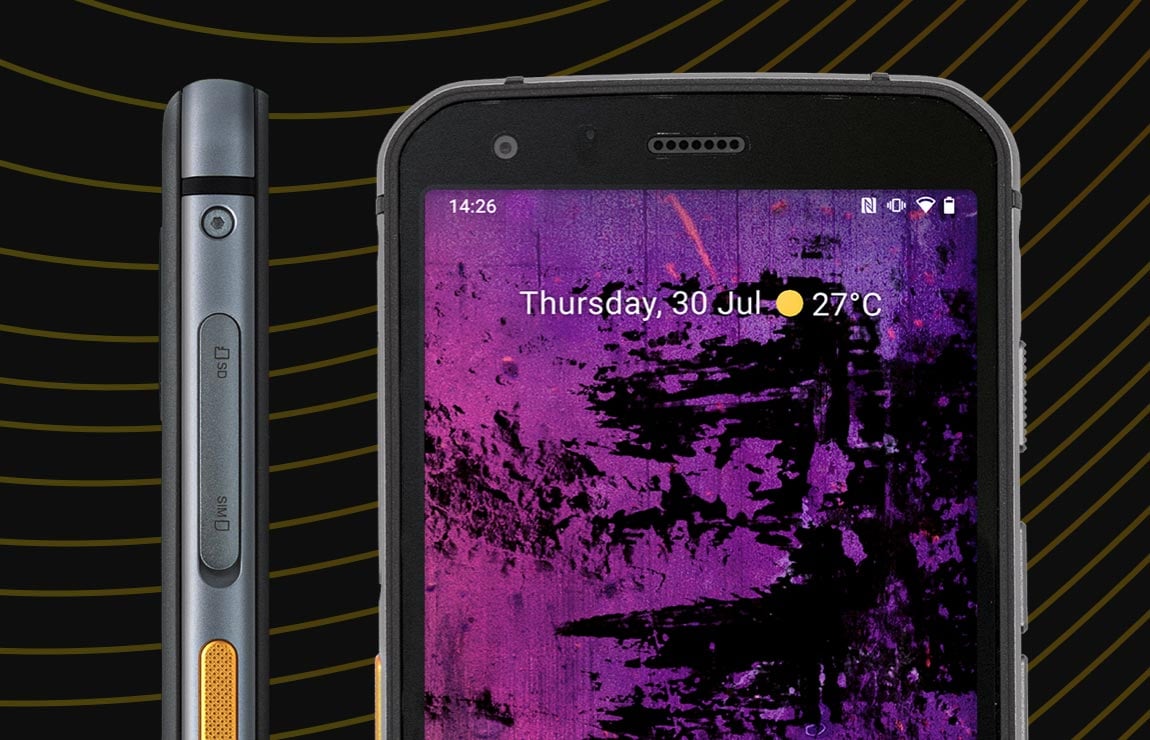 Professional software tools
The S62 Pro has a best-in-class toolset within the MyFLIR app, to help you get the best from your thermal images and use them to find and troubleshoot, report back, and save time on the job.
Monitor a custom temperature range (anything between -20ºC to +400ºC) and add alarms to alert you when something falls within that range – hugely useful when watching for machinery to reach a specified temperature, screening for unusually elevated skin temperature, or even if the BBQ is up to temperature, the possibilities are endless.