Remove the need to host, manage and maintain an on-premise phone system with Horizon.
What is Horizon?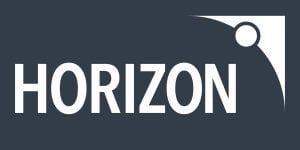 Horizon is a hosted Cloud IP telephony solution from Onecom. It delivers a complete solution that allows you to control your business telephony through a web-based portal.
Horizon in Your Business
Configured especially for use by Onecom, the Horizon solution includes a full site survey, installation with front line support and on-going maintenance as required.
Cost Effective
The Horizon hosted system eliminates the need for on-site hardware. Your business will save on equipment investments, without the need to invest in the traditional on-premise PBX hardware.
Remote Working
The Remote Office function allows the user to turn any handset into their business phone. Using your Horizon portal login, you can make and receive calls on your home phone, personal mobile, or even a hotel line with the charges being applied directly to your business.
Control
With the solution being hosted in the Cloud, you have greater flexibility and control over your telephony system. You can select how resources are used, the features you require and adjust accordingly, allowing you to maximise productivity in your business.
Ease of Access
With Integrator, you can control Horizon from your desktop, without having to log in to your portal. Features include dial-able contacts from Outlook and in-call control.
Business Continuity
Keeping your business running smoothly at all times is vital. Should you need to relocate in an emergency, inbound calls can be easily rerouted, making sure you never miss a call, no matter what happens in the office.
For more information, contact the Onecom Horizon team on 01489 794984 or email us today.