Former two-weight world champion, and Onecom Ambassador, Carl Frampton MBE visited Onecom's Hampshire headquarters on Friday 18 May.
Carl has been working with Onecom since March, and was in town to meet with the people who keep him connected with his colleagues, friends and family, wherever he's travelling in the world.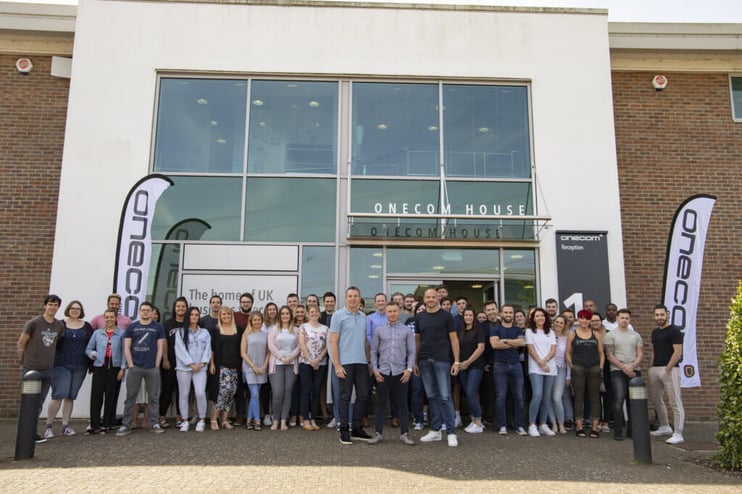 Onecom and Carl share a similar ethos, that being, to be the best that you can be, which makes Carl the perfect Ambassador, embodying both the core values and high standards the Onecom organisation supports, encourages and upholds.
After meeting-and-greeting the team, Carl paid a visit to the Poseidon Boxing Club at The Ageas Bowl, where he met senior coaches Stuart and Lucy O'Connor.
Much to the delight of up and coming Poseidon boxers, Carl was more than happy to answer questions about his career and pose for photos; even getting in the ring with some of the boxing stars of tomorrow!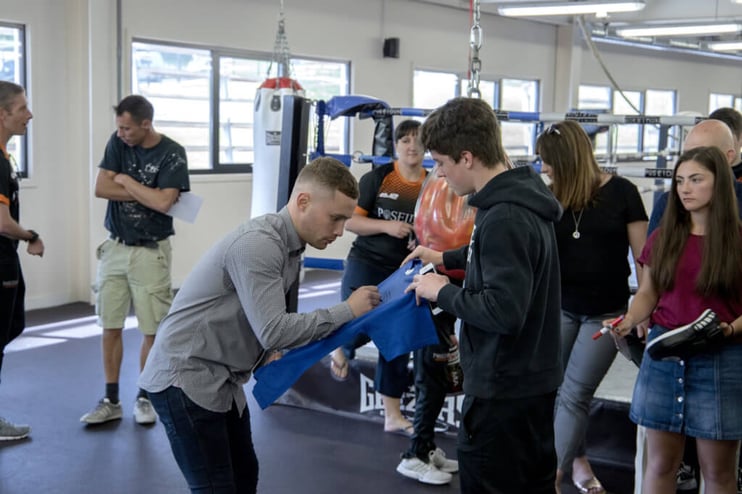 Carl's whirlwind trip to the South also provided the opportunity to showcase another Onecom venture at The Ageas Bowl. Giant LED screens and world class venue WiFi have been installed by Onecom Group company Evolve AV, creating the first Samsung fully connected stadium in the UK, just in time for the start of the new cricket season.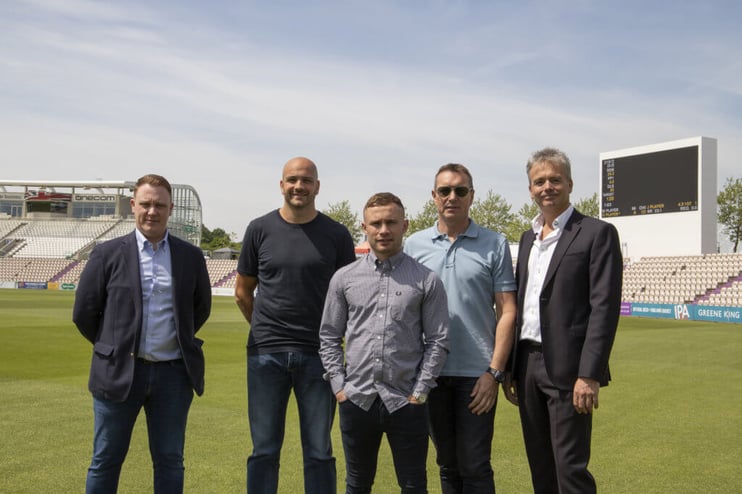 ---
Carl Frampton MBE has held the World Boxing Organisation (WBO) interim featherweight title since April 2018, and is former world champion in two weight classes.
[Pictured, header: Darren Ridge – Onecom CEO, Carl Frampton MBE, Aaron Brown – Onecom COO, Adam Fowler – Onecom Finance Director. Bottom: Paul Lawther – Head of Mobile Sales Northern Ireland, Aaron Brown, Carl Frampton, Darren Ridge, David Mann – The Ageas Bowl Chief Executive.]