Havant Academy has teamed up with Onecom, the UK leader in business communications, including IoT solutions. Onecom will be judging all entries and awarding the winners with their fantastic prizes.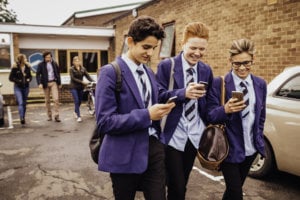 We want all pupils to come up with an idea for how the Internet of Things may benefit individuals, society or businesses in years to come.
It could be something to help people with disabilities, or make shopping easier, or help protect the environment, or make it easier for people to do business, or to do something we haven't even thought of yet!
Working with a mentor from Havant Academy, pupils will develop their concept over five weeks and then present the idea to former pupil Darren Ridge, CEO of Onecom.
WHAT'S IT ALL ABOUT?
We live in a connected world where technology is constantly evolving.
We communicate with each other every day using social media, instant messaging, calls and texts sent from our smartphones and devices connecting to each other and the internet in many different ways – but what does the future hold? What effect will communication technology have on our lives in years to come?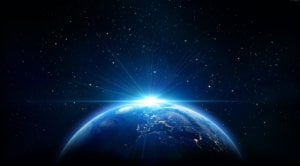 The latest innovation is the Internet of Things (IoT) where smart devices 'talk' to each other, sharing information, using intelligent systems to improve efficiency and increase productivity, enhance service and safety and much more besides.
Already we have smart homes with lighting, heating, security and appliances we control with our smartphones. We have wearable smart watches and fitness trackers that sync' in the cloud.
There are smart cities where traffic flow, congestion, parking and public transport are monitored to control pollution and increase personal safety. But what's next?
That's what we want the pupils to tell us. We want THEM to predict the future – and the best ideas win!
THE PITCH

How an idea is presented is up to the pupils. They could use a slideshow, make a model or produce a document, then present it on a tablet or just talk it through with Darren.
The important thing is, the concept must be realistic, involving technology that is either currently available or exists as a concept and could be developed over the next 10 years.
All entries will be judged by Darren, and the winners chosen in December.
THE PRIZES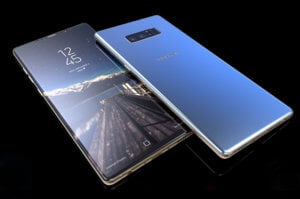 Two brand-new Samsung Galaxy Note8 smartphones with Samsung VR headset are up for grabs.
One prize will go to the winner of the 11-13 years age group, and one to the winner of the 14-16 years age group.
Along with the Samsung devices, each winner will be invited to spend the day with the Onecom team to see how they use the latest communications technology to design and implement communication solutions for some of the UK's biggest and most exciting companies.
Let's get the ideas flowing!
---
Telecoms are a core part of every business. Talk to Onecom on 03300 24 00 00 or visit onecom.co.uk.