Onecom has appointed Joe Murphy as its new Head of Corporate Sales.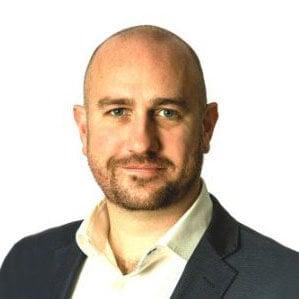 One of the best known business telecoms sales executives in the sector, Joe Murphy has joined the Onecom team having worked for a variety of companies in a number of roles.
He is a former Sales and Marketing Director at AIM-listed AdEPT Telecom PLC. He then worked for a short while at Gamma before being appointed as Head of Corporate Sales for Onecom.
During his time at AdEPT, Joe was instrumental in securing numerous landmark private and public sector contracts, during a successful period that saw the company's market capitalisation top £60m.
Joe said: "Onecom is an incredibly impressive business, built by an equally impressive team with a winning mentality. I've always admired the business and those that lead it. To be a part of Onecom's ambitious future is fantastic and I will bring all of my previous experience with me to this new and exciting role".
Darren Ridge, Chief Executive Officer of Onecom, said: "Joe's extensive experience, which combines a variety of skill with a number of successful telecommunications companies, will be a great asset to Onecom.
"Our award-winning company is always looking for ways to expand its team, eager to introduce a fresh pair of eyes and happy to welcome new and interesting ideas to aid our business's journey to further success".
Joe Murphy joins Onecom at our London office.