Onecom has become one of the first companies to be awarded the status of Total Communications Partner under the new Vodafone Partner Programme.
The award comes after Onecom staff completed thousands of hours of training in total communications expertise and customer excellence.
A total of 425 staff members at Onecom's Hampshire headquarters and at its offices around the UK completed a combined 1,882 hours of training to meet Vodafone's requirements for submission to the programme.
The revised process is designed to take into account the changing face of business communications, focusing on voice, data and cloud.
As part of the new Vodafone Partner Programme, companies are expected to demonstrate outstanding levels of capability and customer experience and their staff are subject to regular checks and audits, training and certification.
Darren Ridge, Onecom CEO, (pictured), said: "Hundreds of Onecom's staff have demonstrated their outstanding levels of expertise and dedication to the customer experience in completing the training required for us to achieve this coveted status.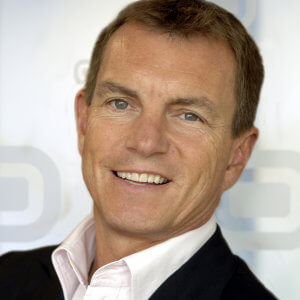 "Vodafone's focus on excellence and customer experience perfectly reflects the ethos at Onecom, where we are focused on being trailblazers in total communications solutions with the customer at the heart of everything we do."
Jack Lish, Business Process Manager at Onecom, added: "Qualifying for the programme does put you through your paces but it is totally worth the investment and will ensure Vodafone's Partners stand out in terms of their capabilities and focus on service excellence.
"The programme is packed full of training and qualifications support, around all aspects of customer engagement and provides a seamless bridge from Vodafone's enterprise portfolio to our own offerings.
"A lot of work has obviously gone into developing the programme's training element. Not only does it provide a really efficient way to provide a continuous knowledge stream for our experts, but it also gives us a ready-made induction course for our new starters. We've plans to embed the training within our own learning and development programme."
Nick Birtwistle, Director of Partners and Alliances at Vodafone UK said: "We're delighted to welcome Onecom as a Total Communications Partner to the new Vodafone Partner Programme.
"Its team has shown great commitment and vision to leading a new era in communications and connectivity. Digital infrastructure – from mobile to unified communications to the Internet of Things – is changing the way organisations work and new capabilities are needed to support customers in the decade ahead.
"With a focus on deeper customer engagement and the development of new skills, our Partner programme provides a new platform for our partners to enhance their value propositions around key technology growth areas. We look forward to working closely with Onecom as we help customers benefit from new ways of working."