Onecom has thrown a surprise 15th birthday celebration, using the opportunity to introduce new and exciting employee benefits with a focus on health and well-being.
Over 400 staff working at the company's Whiteley campus and 11 regional offices were treated to birthday cake and coffee, and given £25 each to spend on team celebrations, to mark the anniversary of the founding, in June 2002, of the company that is today Onecom.
At the event, Onecom's CEO Darren Ridge officially launched Onecom Employee Plus, a programme of learning, development and rewards designed to make time in and out of work as positive and productive as it can be.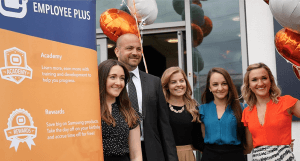 Made up of four fundamentals, Onecom Active, Onecom Academy and Onecom Rewards deliver training and development, discounts on golf and gym memberships and personal training, enhanced free-time opportunities and money-saving offers on goods and services, whilst Onecom Foundation provides the opportunity to participate in fundraising for good causes.
Two charities have been selected to benefit from Onecom's fundraising efforts for the next 12 months; CEO's choice, ex-servicemen and womens' charity Care After Combat and national mental health charity MIND, chosen by Onecom employees in a company-wide poll.
Onecom Foundation will coordinate fundraising events to be held at the company's Hampshire headquarters and at its offices around the country, the first being a sponsored run, scheduled to take place at the end of June.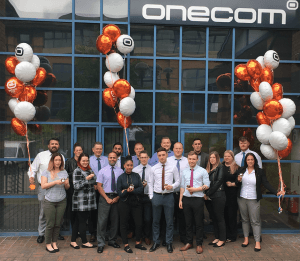 Darren Ridge, CEO of Onecom, said: "The last 15 years have flown by, and during that time much has changed. However, one thing that has been consistent is our success, which must be attributed to the very hard work and talent of the staff Onecom employs.
"To mark this milestone, we wanted to reiterate our commitment to the training and development of our people, to their health and well-being and to establishing a positive work/life balance. The Onecom Employee Plus scheme is designed to do that, underlining the value we place on the staff who make Onecom a leader in the world of unified communications.
"Onecom Foundation allows us to combine the many and varied fundraising activities that we undertake throughout the year bringing them under one banner. Foundation focuses the real impact our efforts have on the communities in which we live and work.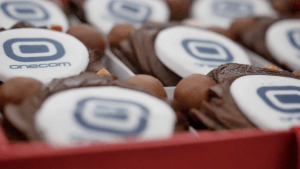 "Employee Plus is the perfect way to celebrate a very successful 15 years, and we are delighted to share the benefits of Onecom's success with its staff and the wider community."
Onecom Academy has broadened the training and development it offers to include Leadership Advancement and Masterclass programmes. In 2018 the Onecom Academy team will oversee the introduction of both apprentice and graduate schemes.
Onecom was established in 2002 as Premier Telecom, assuming its current identity in 2013 after completing the first phase of a programme of merger and acquisition. Today Onecom is the UK's largest independent business telecommunications provider, operating throughout England, Wales and Northern Ireland from 12 regional offices, including London, Cardiff, Southampton, Plymouth, Leeds, Telford, Norwich and Brighton.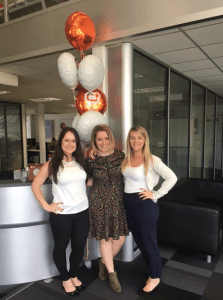 Recently Onecom was named Unified Communications Dealer of the Year in the Mobile Industry Awards 2017. It is currently shortlisted for Customer Service Team of the Year in the 2017 Comms Business Awards, and the Workplace Wellbeing category of the Irish News Workplace and Employment Awards.
The company manages over 325,000 mobile connections, delivering communication services and unified solutions across fixed line voice, connectivity and cloud computing to some of the UK's most dynamic companies.
Onecom was voted Vodafone Platinum Partner of 2011, 2012, 2013 & 2014. In 2015 and again in 2016, Onecom was named Vodafone's Total Communications Partner – the network's highest accolade. It is currently Vodafone UK's largest enterprise partner.
With competitive salaries and great benefits, Onecom offers real opportunities to go further. Check out the latest vacancies and apply today.
---
Telecoms are a core part of every business. Talk to Onecom on 03300 24 00 00 or visit onecom.co.uk.