Onecom has been identified as one of London Stock Exchange Group's 1000 Companies to Inspire Britain.
The report is a celebration of the UK's fastest-growing and most dynamic small and medium sized businesses across the UK.
To be included in the list, companies needed to show consistent revenue growth over a minimum of three years, significantly outperforming their industry peers.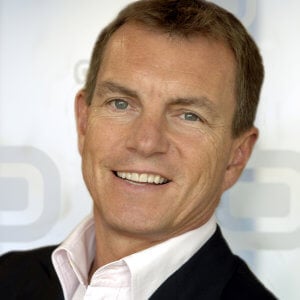 More detail on the methodology can be found in the report online at 1000companies.com
Onecom currently manages over 325,000 mobile connections, delivering communication services and unified solutions across fixed line voice, connectivity and cloud computing to some of the UK's most dynamic companies.
Last year Onecom acquired Evolve Telecom in a multi-million pound deal. The acquisition saw Onecom take over Evolve's operations in London, Cambridge and Essex along with Cardiff-based The Word, which was owned by Evolve and became Onecom's first office in Wales.
Onecom's growth in the 1000 Companies to Inspire Britain report is listed as a £25m revenue increase, from £50m to £75m.
Onecom CEO Darren Ridge (pictured) said: "Inclusion in the LSE Group 1000 Companies to Inspire Britain is a testament to the forward-thinking and tireless efforts of not just Onecom's people but also those providers throughout the UK that deliver to this organisation consistently superb products and services.
"Speaking from experience, regardless of size, the better a business's communications are the more likely it is to succeed; the more it invests in its communications, the greater the return.
"Onecom contributes to the success of British businesses every day and that contribution I and my team are extremely proud of."
Xavier Rolet, Chief Executive, London Stock Exchange Group, said: "Four years on, LSEG's '1000 Companies to Inspire Britain' report continues to highlight the dynamic, entrepreneurial and ambitious businesses across the country that are boosting UK productivity, driving economic growth and creating jobs.
"The strength and diversity of these companies is readily apparent with a broad mix of UK regions and sectors represented.
"These companies are the very heart of an 'anti-fragile' economy: more robust; more flexible and less prone to boom and bust.
"We must ensure we continue doing all we can to support high growth potential businesses like these.
"London Stock Exchange Group is fully committed to supporting and implementing initiatives which improve access to and cut the cost of finance for growing companies.
"We welcome the Government's focus on supporting SMEs as part of its Industrial Strategy and await the outcome of its review into long-term patient capital."
The Rt Hon Greg Clark, Secretary of State for Business, Energy and Industrial Strategy, said:
"I want to congratulate the 1000 companies from across the UK featured in London Stock Exchange Group's pioneering 1000 Companies to Inspire Britain report.
"Championing high growth innovative SMEs is crucial for the continued success of the UK economy and a country that works for everyone.
"We are committed to ensuring that companies of all sizes can access finance to grow, scale-up and create high quality well-paid jobs across the country."
Alongside its headquarters in Whiteley, Hampshire, Onecom now has centres in London, Belfast, Cambridge, Coventry, Shoeburyness, Cardiff, Southampton, Plymouth, Leeds, Telford, Norwich and Brighton.
Onecom was voted Vodafone Platinum Partner of 2011, 2012, 2013 and 2014. In 2015 and again in 2016, Onecom was named Vodafone's Total Communications Partner – the network's highest accolade. It is currently Vodafone UK's largest partner.
A full searchable database of all of the companies along with a downloadable pdf of the publication can be found online at www.1000companies.com.
Telecoms are a core part of every business. Talk to Onecom on 03300 24 00 00 or visit onecom.co.uk.