Onecom has joined forces with many major organisations to take action to increase the number of females taking up technology roles in the UK. The launch of the 'Tech She Can Charter' sees the industry commit to work together to reach more young females across the UK to inspire them to pursue technology careers.
The Tech She Can Charter has been founded to tackle the factors behind the shortfall of women in technology roles. Currently only 23% of people working in STEM jobs are female. PwC's research Women in Tech: Time to Close the Gender Gap reveals that only just over a quarter (27%) of females say they would consider a career in technology, compared to 62% of males. And only 3% of females say it is their first choice of career.
The reasons why female students aren't considering technology roles include: because no one is putting it forward as an option to them, they aren't given enough information at school about what working in technology involves, and a lack of female role models.
Without coordinated action at school age onwards to create a sustainable pipeline of diverse tech talent, the Tech She Can signatories believe the UK could lose its competitive edge on the world stage. This could mean not being able to meet businesses' technology skills needs, losing out on inward investment and creating inherently biased algorithms.
The founding signatories include PwC, British Science Association, Business 3.0, Digital Jam, everywoman, FDisruptors, Girlguiding, InnovateHer, JP Morgan, Modern Muse, money.co.uk, NatWest Markets, Sophos, Smoothwall, TechGirls, Tech Talent Charter, Tesco, T Systems, and Zoopla Property Group. More organisations are expected to join.
Parysa Hosseini-Sech, Head of Human Resources at Onecom, said: "Onecom is committed to ensuring that all young people, regardless of gender, have the opportunity to pursue and progress in a rewarding career in communications technology. We are delighted to be actively supporting the Tech She Can programme.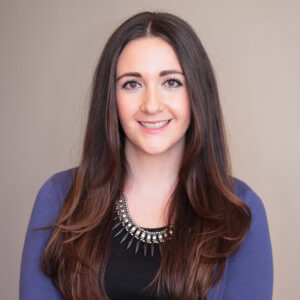 "The gender imbalance in technology roles is a key issue of our time that we need to work together to address head on.
"We're already seeing the huge impact technology is having on our lives. If the sector and people in technology roles don't reflect wider society there's a real risk that the products and technology advances will be biased.
"The demand for technology skills from businesses is already reaching critical levels and is only set to increase. This is our chance to build a diverse and inclusive pipeline of technology talent, which will help position UK businesses at the forefront of innovation and investment in the future."
The Tech She Can founding Charter signatories are signing up to the following actions:
Collectively work with schools across the UK to educate and inspire pupils to consider a career in technology by developing technology toolkits
Maximise our impact by targeting schools in the Government's social mobility 'cold spots'
Celebrate and promote our successful women in tech role models
Ensure inclusive access to technology roles in our own organisations
Support the right environment to attract, recruit and retain females
Sheridan Ash, Women in Tech leader at PwC and The Tech She Can Charter founder, said: "Waiting until women are entering work is simply too late – to boost the number of females in technology we need to take coordinated action to start inspiring girls to consider technology careers while they are still at school.
"By working together we can reach more females at an earlier stage of their lives. We need to work harder to raise awareness about the exciting range of technology roles out there, in a sector that has the power to change the world. Promoting visible and relatable role models is a huge part of this, as it's hard for girls to aspire to be something they can't see.
"There are many brilliant women working in technology roles right across the UK, from creatives and designers, to coders and data scientists. Technology is open to all and we need to get that message across. We welcome other organisations to sign up to our Charter and take action to solve this important problem."
Margot James, Minister for Digital and the Creative Industries said: "We want to be at the forefront of tackling the gender imbalance in the tech workforce and make sure the fantastic opportunities on offer are available to everyone.
"The whole UK government has recently signed the Tech Talent Charter, which focuses on increasing the gender diversity of those already working in tech roles, and we welcome PwC's new initiative to target and inspire the talent of tomorrow."
The Tech She Can Charter has been created following research carried out by PwC into the reasons why females aren't going into technology careers. The research was launched at The Science Museum with the aim of bringing together different organisations to take action together to change the pipeline of women coming into technology roles.
[Pictured: Parysa Hosseini-Sech, Onecom Head of HR]