Onecom has been named Total Communications Partner 2018 at the Vodafone Partner of the Year Awards held at County Hall in London.
With capabilities spanning fixed line, mobile connectivity and unified communications, Onecom has been recognised for providing outstanding customer experience, strong sales performances and success in collaboration.
Actress and comedian Sally Phillips handed the awards to Onecom CEO Darren Ridge and COO Aaron Brown at the ceremony on Thursday July 5th.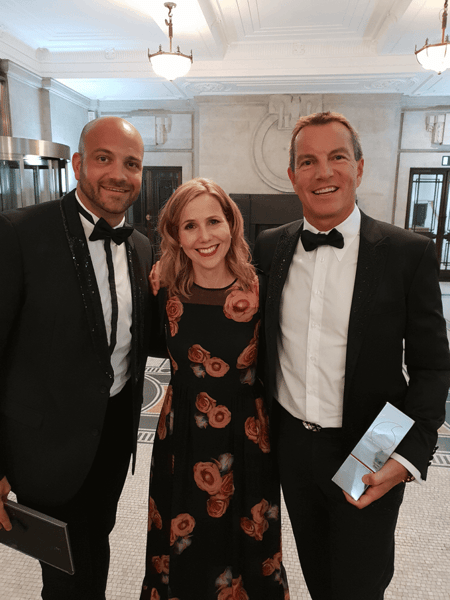 Darren Ridge said: "This award represents the quality of Onecom's relationship with Vodafone and the commitment of our staff in providing innovative, customer-centric total communications solutions through its network. To win this for the eighth year is a tremendous achievement, and a tribute to the work and dedication of Onecom staff around the UK."
Helen Freestone, Director UK Partnerships & Alliances, commented: "The winners of the Vodafone Partner of the Year Awards are outstanding businesses operating in the UK indirect channel. As technology and connectivity become ever more important to UK businesses, it's fantastic to celebrate so many of our partners at our annual awards.
"We will continue to invest in our channel programme and look forward to sharing many more successes in the future."
Onecom is Vodafone's largest partner in its UK Partner Programme and has held the network's top award, previously known as Platinum Partner of the Year, since it was first issued in 2011. The award takes into account the full range of communications solutions including mobile and fixed voice lines, broadband and IT services.
Onecom's relationship with Vodafone was further strengthened last year when the two companies signed a five-year agreement which sees Onecom develop, launch and manage Vodafone's Internet of Things (IoT) services for UK businesses, using smart devices and objects to help companies create more efficient processes and new revenue streams.
---
Onecom, which has headquarters in Whiteley, Hampshire, is the UK's largest independent business telecommunications provider, operating from 10 regional offices, including Cardiff, Belfast, Southampton, Plymouth, Leeds, Telford, Norwich and Brighton.
The company currently manages over 325,000 mobile connections, delivering communication services and unified solutions across fixed line voice, connectivity and cloud computing to some of the UK's most dynamic companies.