Onecom has cemented its position as a leading provider of unified communications by signing agreements which will bring super-fast connectivity to hundreds of new businesses.
The company has sealed three new launch partner agreements with CityFibre, committing it to adding a minimum of 300 business connections to CityFibre's gigabit networks in Nottingham, Leicester and Coventry.
The deals are in addition to a launch partnership agreement announced earlier this year which saw Onecom commit to a £1.7m deal to deliver at least 150 connections to CityFibre's Southend network, currently under construction.
The new agreements enable Onecom's customers to take full advantage of CityFibre's extensive national network and underline its strength in unified communications, bringing fixed line and mobile voice, data and internet services together in one seamless package.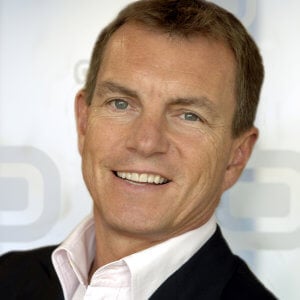 Darren Ridge, Onecom CEO (pictured), said: "Businesses increasingly need ever faster, more resilient connections to allow them to increase productivity and to give them an edge over their competitors.
"Using CityFibre's super-fast networks puts us in the enviable position of being able to deliver all business communications needs over a network that offers ultra-low latency, high speed and reliability.
"This works perfectly in tandem with Onecom's market-leading cloud, mobile, systems and professional IT services and allows freedom for businesses to use data-heavy applications such as video conferencing and remote backup at lightning speeds and at lower cost than equivalent services.
"We are delighted to extend our growing partnership with CityFibre and look forward to transforming the way companies can work online."
Greg Mesch, Chief Executive of CityFibre, said: "We're very pleased with the rapid development of our new relationship with Onecom. In less than a month, Onecom has expanded its presence on the CityFibre footprint to four cities – the fastest multi-city ramp-up of any of our partners to date.
"This reflects Onecom's large and diverse national customer base, which our growing network footprint allows them to address with innovative and differentiated new fibre connectivity options. We look forward to further expansion of the relationship across our entire footprint."
Onecom is the UK's leading independent business-to-business communications provider and manages more than 300,000 connections across the UK. It is Vodafone's key UK partner in reselling business-to-business mobile communications products and services.
For more information, please see www.onecom.co.uk