Webinar

Taking a Digital-First Approach to Customer Excellence

Join our expert panel including Nick Beardsley, Enterprise Director at Onecom, Thomas John, VP EMEA Channels, Five9 and James Stubbs, Manager UKI Mid-Market at Zendesk for a fireside chat as they delve into the critical importance of a digital CX strategy.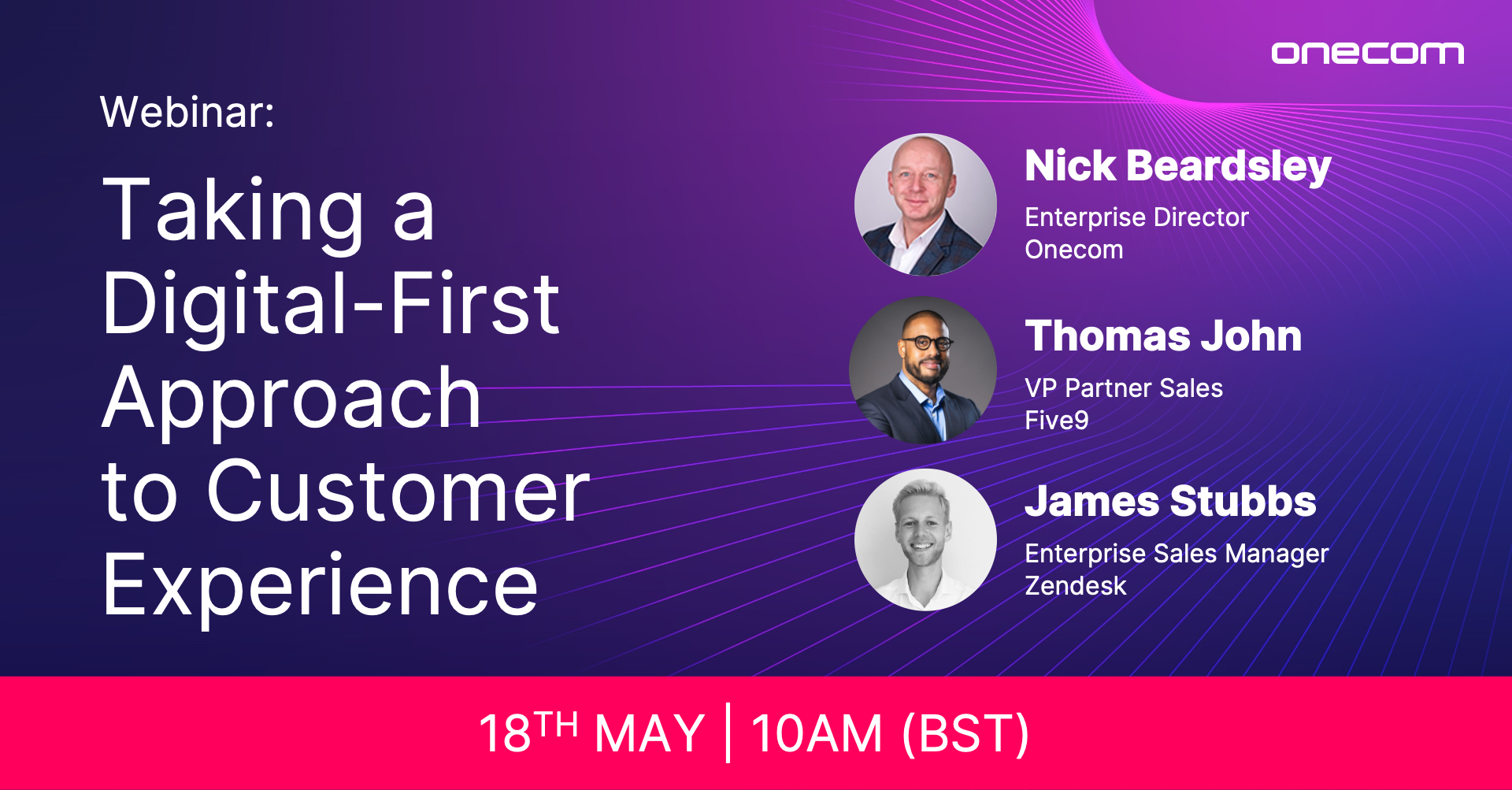 What's In the Webinar?
As the market continues to transform rapidly, businesses must adapt and evolve to stay ahead of the game. With the right technology partner and the latest innovations in CX, you can not only weather the storm of change but come out stronger and more agile than ever before. In this webinar, we'll discuss:
How to provide personalised and nurturing support to customers in every interaction
The evolution of digital channels such as AI, Automation, and Analytics and their impact in 2023
Optimising contact centre performance by streamlining agent workflows
Setting Benchmarks/KPIs to prove ROI on CX investments
Don't miss this opportunity to learn how the right CX technology can help you navigate the tempest and set a course for a brighter future.