Having your business documents at your fingertips is essential in today's ever-changing climate, allowing you the flexibility to do your job whenever, and wherever you need to.
Cloud Business Apps
If you need to be in touch with your business projects at all times, the Samsung Galaxy S7 and S7 edge contain business apps built specifically for the cloud. With apps such as Office 365 and Google for Work included, you're free to take your business with you, stay on track with the latest updates and easily switch between phone, tablet and laptop.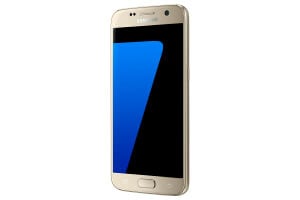 Committed Support
Samsung offers two years of guaranteed support, with their Enterprise Device Program. This is in addition to monthly security patch releases, specialised technical support and the latest Samsung KNOX software updates.
Dedicated specialist support is available to solve issues whenever they occur, making sure that your business is not held up at any time.
With monthly releases, you need never worry about security threats. As part of these updates, both Android core and Samsung specific patches will be released, giving you and your business confidence that your device is secured to perform at maximum productivity.
Secured Business Use

With the integration of the security platform Samsung KNOX in the Galaxy S7 and S7 edge, users will be able to access business documents from their personal devices. Business apps such as calendars and email are segregated from the rest of the device, allowing the user to keep business details secured from the personal section of the device.
To learn more about how the Samsung Galaxy S7 edge can transform your business, talk to Onecom on 03300 24 00 00.