Onecom Virtual Round Table
What is Covid-19 teaching businesses about

the future of the UK workplace?
A panel of business leaders at small and medium-sized businesses (ranging from 50–27,000 UK employees) attended a 'virtual' online round table which delved into some of the biggest challenges facing the property, facilities management, plumbing, leasing, third sector, automotive and insurance industries as lockdown measures continue to change.
Chaired by Onecom, a round table of industry experts from across the UK discuss the challenges faced by businesses when transitioning back into the workplace in the face of Covid-19.

Q1. What have some of your biggest lockdown challenges been and how have you overcome them?
The Office of National Statistics reports that 49% of the UK's workforce has been working from home during lockdown, meaning that businesses have had to work hard to get their office-based staff set up remotely. But what have the implications of this been for businesses? The consensus around our virtual table was that getting the right technology in place for successful day to day working has been the most significant challenge. A sentiment shared by many businesses across the UK: our own research, which surveyed 1,000 small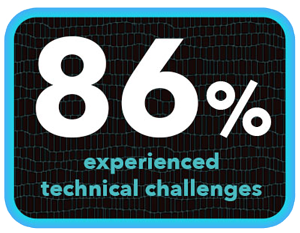 and medium-sized businesses, found that 86% faced significant tech challenges as a result of the lockdown. One of these challenges discussed was around getting call centres set up to work remotely, as Nigel Tasker from Andrews Sykes Group Plc highlighted: "Initially we were having to deal with loads of levels of forwarding calls. This was difficult as we needed to train staff to do things differently, so calls were put through to the right place".

Setting up video, team and work management platforms such as Microsoft Teams has been a common solution for many of the panellists who took part in the round table. However, other simpler tech challenges have also played into the overall productivity of work teams, such as suddenly being unable to print or scan key documentation for their business. Ensuring respectful staff etiquette has been another business challenge, as Mandy Garrett from Pobl Group explained: "we wanted to ensure that there was transparency and a polite etiquette around digital working, and that our staff were conscious of others' circumstances when working from home. Being mindful of no same day meetings and no meetings before 8:30am so people were courteous to their peers". Our recent survey of 1,000 SMEs in the UK also highlights how many businesses have had to fundamentally change the way in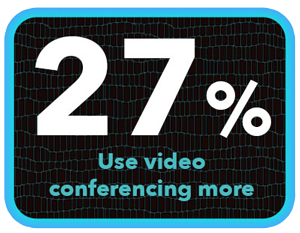 which they communicate overnight. 27% use video conferencing software more frequently, and 29% utilise messaging software more often since the shift to homeworking.
Business leaders discussed this challenge in conjunction with mental wellbeing, and concerns that managers have that a shift to working from home may lead to feelings of isolation or detachment for their colleagues. These concerns are well founded, as back in April 2020, the Institute for Employment Studies published results of their homeworker wellbeing study, where a third of respondents reported frequently feeling isolated as a result of working from home during lockdown. Another point made by Helen Myers from Onecom was around the challenge of maintaining a good work/life balance, so employees don't burn themselves out. This is backed by research published in July by Onepoll, which found that of 2,000 employees who have recently switched to working from home, 29% found it more difficult to switch off, and 42% said their lifestyle has in fact deteriorated.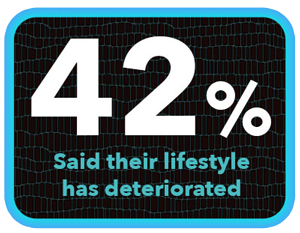 The group also shared ideas on how to keep their team's communication effective and maintaining good working relationships in a way that's not solely focused on business KPIs. Keith Bucknall from Miles Smith Insurance Group highlighted some of the fun ways his staff supported each other: "The most popular activities were social bingo, which sometimes was fancy dress themed and pub quizzes over video software. We also took part in organised fitness challenges, where teams would participate in running a certain number of miles in a set timeframe. It helped to maintain a sense of community". On a work-related angle, David McGookin from Atalian Servest discussed walking meetings as opposed to conferences as a way to help people get some fresh air, do some exercise and help look after their overall mental wellbeing.
Q2. Staff focus: What has the impact been on employees shifting towork from home
The round table widely discussed the implications around employees' home working environments, and how to identify and overcome the associated challenges. With some organisations hinting that working from home may become a right as opposed to a perk , how are companies dealing with this possibility, and what are their thoughts on work-life balance?
Greg Morley from United Living explained that they recognised not everyone had the ideal home working environment at the start of lockdown due to the unexpected move to working from home. However, the company is keen that employees are in a position to put their family life first: "We've done our best to work around people's home life so they can still put their family first. For example, by finding the best times for calls for parents". This flexibility in timings was also highlighted by Keith Bucknall of Miles Smith Insurance Group. Keith explained that although their infrastructure was very much 8am-6pm pre-Covid, their working patterns and hours have changed dramatically to accommodate everyone. At Pobl HQ, employees are helped to stay connected via a live office stream, aptly nicknamed the 'Pobl window'.

In addition to this, we need to consider relationships between colleagues, as Nigel Tasker from Andrew Sykes Group PLC pointed out: "we recognise that there could be some resentment between colleagues who have been on the furlough scheme and those who have continued to work full time. We want people to try and understand the positions of others and hope that colleague relationships stay strong".
Onecom's Operations Director, Helen Myers also weighed in on this topic with some positive findings from Onecom's experience of shifting to home working:"We've found that despite many home distractions, productivity among our workforce has increased across the board which is great to see. Due to this, we're currently working towards a strategy on how to work out a better balance of office vs home working in the future".
Other ideas to help keep staff engaged and involved came in the form of walking meetings as opposed to traditional conference calls. David McGookin from Atalian Servest highlighted that 'Microsoft Teams fatigue' was starting to impact on staff, so outdoor walking meetings with the dog around the park were encouraged to get people outside whilst still keeping them involved on the business side.



Q3. Now that lockdown has eased slightly, is a 'new normal' afoot, and what does the new working from home policy look like?
With more and more 'non-essential' businesses now opening their doors, is the traditional working office a thing of the past, and are more businesses open to their workforce spending less time in the office and more in the comfort of their own homes? A recent study by Working Families discovered that 90% of employees are keen for employers to maintain some form of flexible working, and our own survey research found that 56% of small and medium-sized businesses believe that the way in which their teams operate has changed forever as a direct result of the lockdown.
Although flexible working may be an option for lots of industries, businesses in the retail sector will have their work cut out as showrooms and stores are still relying on direct customer contact. John Hendy, from the Hendy Group points out that a challenge for the motor industry as lockdown eases will be around previous familiarity with customers and ensuring that employees continue to keep a safe distance.
Other industries are working towards a new normal where they fully intend to be more flexible than previously, as Matt Pascale from Data Select explains:
"Although we've actually been fortunate during this period of uncertainty, the change in people working remotely has meant we want to work towards more remote working and overall flexibility for our employees".

Mandy Garrett from Pobl Group thinks that offices as we refer to them today may be a thing of past, commenting: "Is the term office now a little old-school? Collaboration spaces may be referred to instead, where colleagues can come together away for their home-working environment to discuss ideas and work on projects". To help with the change in working location for their employees, Pobl looked for ways in which they could show their appreciation to staff. Mandy explained that vouchers were issued to help with equipment costs, and Pobl-branded socks were distributed as a way to 'step into the future together' and as a bit of fun. These went down so well they're now part of Pobl's new starter pack.
Lockdown has meant that companies had no choice but to adapt to survive, and if a new working norm is adopted, businesses may find that many of these recent adaptations are here to stay. Allan Clegg, from Liberty Leasing highlighted: "our business isn't operating the way it was back in February, and Covid hit us hard. Although I don't yet know what the business will look like post-Covid, we've had to embrace technology a bit more, and we will continue to use it moving forward".
Find out more about remote working solutions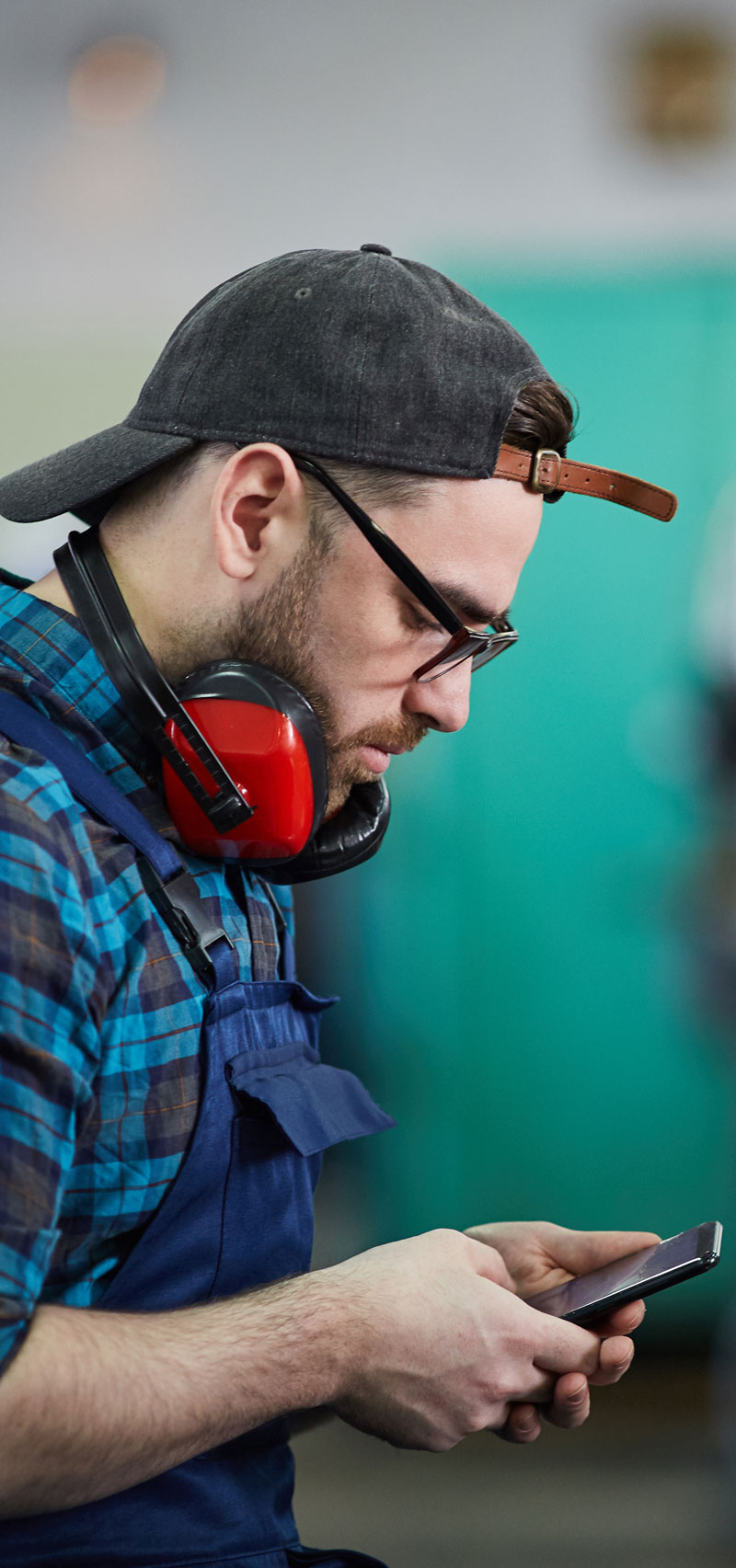 Q4. Looking to the future: If restrictions were fully lifted by the end of 2021, what percentage of staff do you foresee heading back to a traditional office base?
Albeit a tricky judgement call, one thing was clear – across the board, flexibility was at the forefront during discussion around this topic with all panellists thinking about offering as much flexibility as possible moving forward. Allan Clegg, from Liberty Leasing is hoping for almost all staff to be back in the workplace by the end of 2021, with Matt Pascale from Data Select in agreement. Cost saving was also mentioned as an incentive for businesses to have more staff working from home permanently, however Greg Morley from United Living has some ideas around what to do with those cost savings: "savings could be put towards better working from home packages, such as better furniture or perhaps upgraded broadband".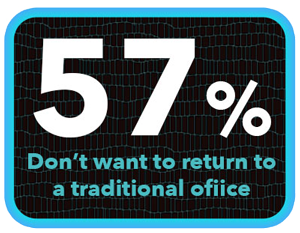 This offering of a more flexible working solution for the future is backed by a survey conducted by chartered accountancy and consultancy firm Theta Financial Reporting, who identified that 57% of 2,000 UK staff didn't want to go back to a purely a traditional office-based set up .
In summary, it's clear that SMEs have been attempting to think outside the box since lockdown forced businesses to shift to home working. They have considered employee health and wellbeing alongside common homeworking distractions, plus how to maintain a sense of involvement and team spirit. Now that companies have worked hard to realise and overcome many of the tech-related issues which were first apparent, it would seem that from our round table discussion, in many industries, change could well be afoot. Come 2021 or when Covid-19 no longer poses a threat, it will be interesting to see how many businesses are offering enhanced flexible working schemes, and how many have moved to a solely remote working model.
Overall, this offers some real food for thought for businesses deciding how to manage their workforce post Covid-19.
The future of working from home with Onecom