Why Onecom and CAT?
Onecom have partnered up with CAT to ensure that we have phones that suit all requirements for all customers needs. CAT make products that are strong and practical. They provide innovative, tough devices that won't let you down in difficult situations. Durability is at the heart of every Cat® product, whether it be a multi-terrain loader or a pair of work boots. Cat phones are no exception
What you'll find with CAT is a range of rugged phones that reflect their no-nonsense approach. They've been tested to the max. Use them and abuse them – they can take it.
Our direct relationship with CAT enables us to provide our customers with the sturdiest phones on the market at the right price ensuring we have a phone that fits every business need from the office worker to the construction worker, we have a device for you!
CAT Devices are built rugged to survive and withstand harsh conditions, whether you're out in the fields or building skyscrapers. These devices are highly practical without compromising on design or usability.
CAT products are designed with your business needs in mind, from those who work on a farm to those who make bespoke furniture, we've got something for everyone.
S42
Built for challenging work environments and extreme outdoor pursuits, this phone is great for hands on working. With a non-slip rubberised design and glove on technology, this is the essential device for your workforce.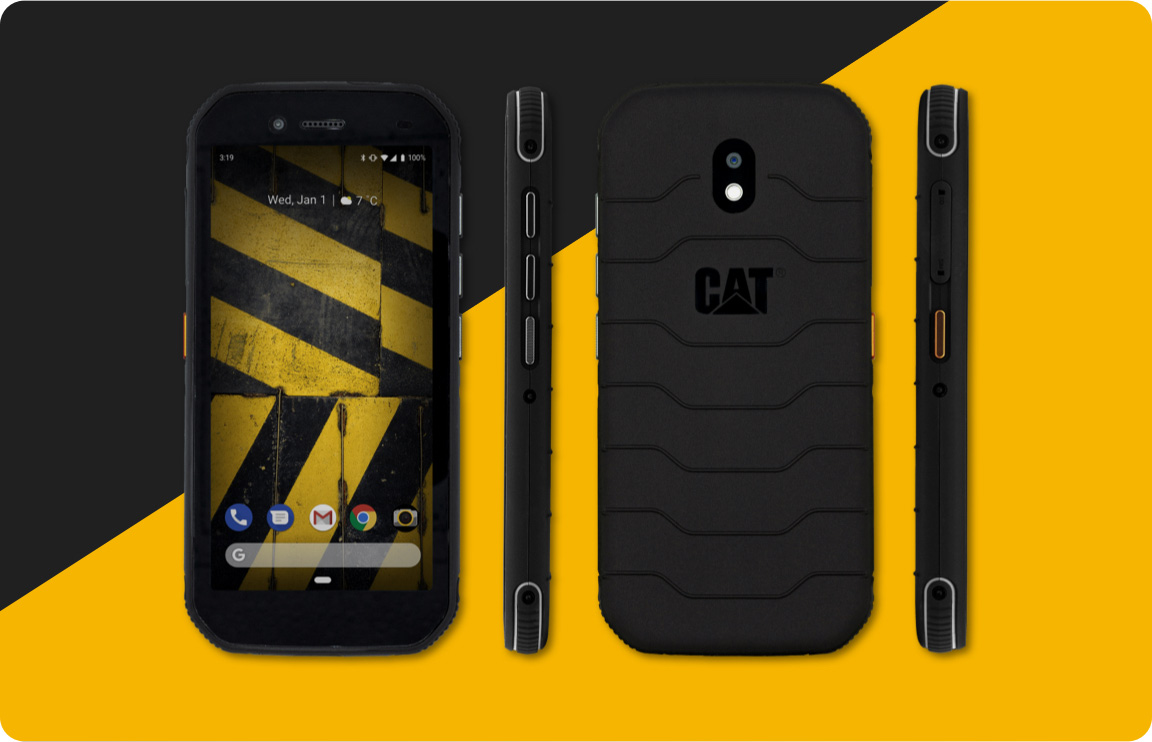 B35
Designed to survive challenging outdoor environments, this mobile device is also packed with all of your 4G essentials. It will bounce back when dropped up to 1.8m and is water proof for up to 35 minutes, making it the device of dreams for outdoor workers.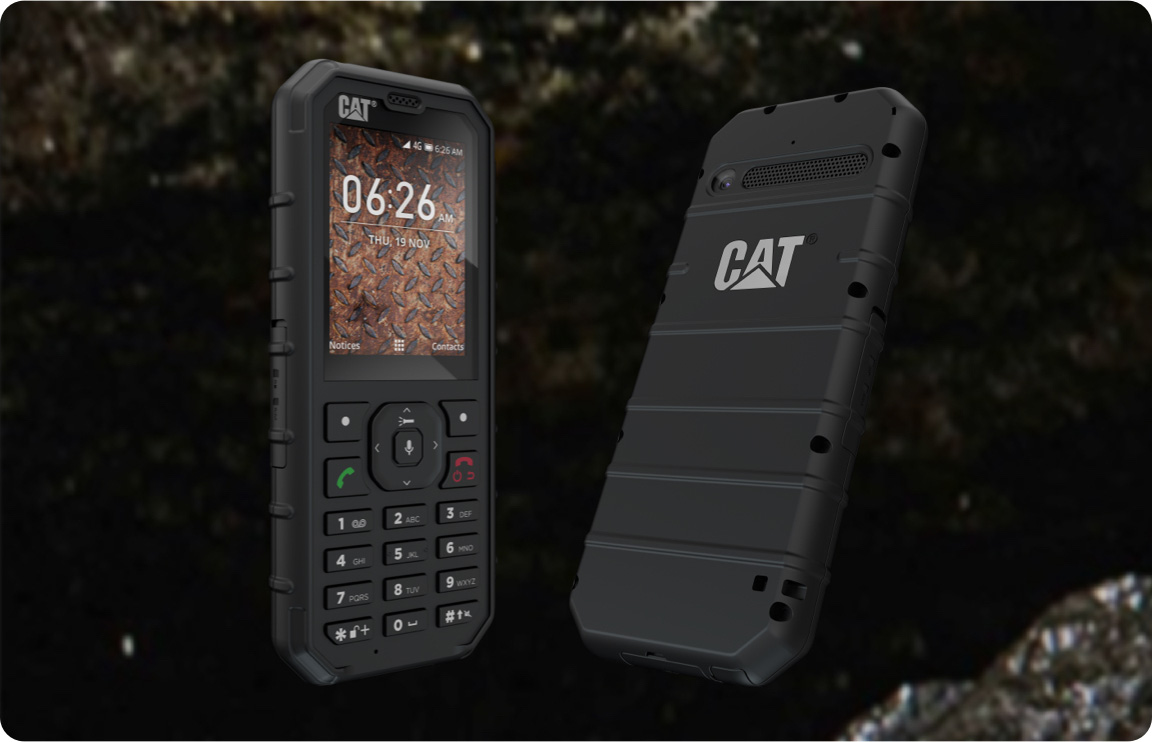 S62 Pro
The Cat S62 Pro is an advanced tool, providing instant access to professional-grade thermal imaging in a rugged smartphone – always on, always ready.